Dale Jones and Keifer Thompson - Comedy Show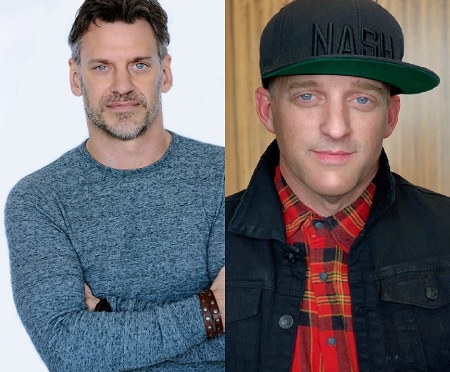 Thursday, March 5, 2020 | 8PM



Dale Jones



With over 25 years in the making - Dale accentuates his machine gun style delivery with a healthy dose of animated faces and then combines that with quick improvisations and well placed physical comedy. Basically he leaves the audience wishing they had his energy. His shows are always a night you won't soon forget.
In addition to his training at the world renowned Second City, Dale has had numerous television appearances including TBS - The Very Funny Show, NBC - Last Comic Standing Season Six, Fox - 30 seconds to Fame and The Comedy Network in Canada. If you don't blink you might see him in the 2003 MGM movie "Out Of Time" with Denzel Washington.
Dale is a regular on Sirius XM's "The Jeff and Larry Channel" and has performed at countless clubs, colleges, corporate functions, cruise ships and comedy festivals. To date he is the winner of the Comedy 10K, Laughlin Comedy Festival & San Diego Comedy Festival
Keifer Thompson

"My first comedy tour? What?! This is crazy and so exciting. Performing stand-up comedy is something I've always dreamed of doing and here we are. So, grab your tickets, and yourself, and come. Let's laugh."
Since August 2018, Keifer has been cutting his teeth on the comedy circuit, securing a regular performance slot at Zanies Comedy Night Club and appearing at Stand Up Live in Huntsville, AL, as well as the legendary Comic Strip Live in New York City.
As one half of Platinum-selling Country duo Thompson Square, Keifer Thompson has accumulated five Top 20 hits, two Top 5 Country albums, ACM and CMA award wins, multiple GRAMMY nominations, and nearly 1 billion digital streams. Keifer has appeared on national television shows such as TODAY, Fox & Friends, The Tonight Show, Jimmy Kimmel Live!, Conan, Hallmark's Home & Family and CBS This Morning. After welcoming their son Cooper in 2016, Thompson Square released their third studio album, MASTERPIECE, produced by the duo alongside GRAMMY winner Nathan Chapman (Taylor Swift), perennial hitmaker Dann Huff (Keith Urban) and Ilya Toshinskiy.