Colin Jost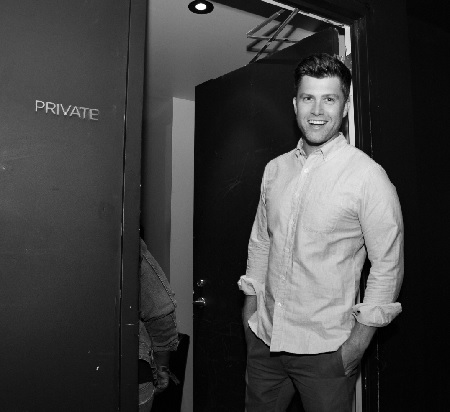 The performance of Colin Jost on Friday, July 31, 2020 has been postponed to July 23, 2021.
Guests that purchased tickets for this show will be able to use their current ticket for the new date. Tickets do not need to be reprinted or exchanged.
Customers who have purchased tickets through dellagoresort.com or the Vine Box Office for the show and are unable to attend the newly scheduled showtime, may receive a refund or credit through the del Lago Box Office before November 5, 2020 by emailing the Box Office and vineboxoffice@dellagoresort.com.

Patrons who purchased tickets with cash can email vineboxoffice@dellagoresort.com for information on how to recieve a refund by November 1, 2020.

Additionally, the book originally included with the ticket purchase will unfortunately not be included any longer.

If you would like to purchase a copy of The book, "A Very punchable Face," a link to purchase is

https://www.penguinrandomhouse.com/books/535369/a-very-punchable-face-by-colin-jost/


______________________________


"Weekend Update" co-anchor, "Saturday Night Live"
Colin Jost serves as a head writer for "Saturday Night Live." He started writing for "SNL" in 2005 and has been co-anchor of "Weekend Update" since 2014.
Jost co-hosted the special editions of "Weekend Update" that aired on MSNBC during the 2016 Republican and Democratic National Conventions as well as the primetime "Weekend Update Summer Edition" in 2017. In 2018, Jost and co-anchor Michael Che hosted the Primetime Emmy Awards. Additionally, Jost wrote and starred in the Paramount/Netflix film "Staten Island Summer," based on his days as a lifeguard.
He has won four Writers Guild Awards, a Peabody Award and has been nominated for multiple Emmy Awards for his writing on "SNL."
Jost graduated from Harvard University and is from Staten Island, N.Y.
Get Colin's new book by presenting your ticket at the merchandise table located inside the theater. Night of show only. One book per ticket.
Management reserves all rights to change or cancel offer at any time for any reason.