Napoleon Dynamite Live featuring Jon Heder, Efren Ramirez, and Jon Gries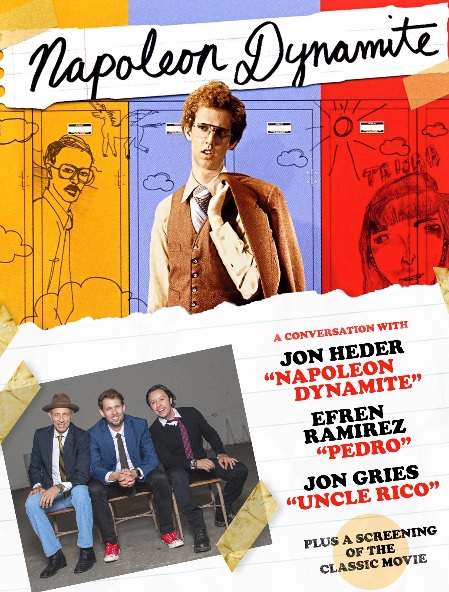 Saturday, January 23, 2021 | 8PM

The beloved indie classic "Napoleon Dynamite" was made almost 15 years ago. Since then much has changed; but the characters, as enduring as they are endearing, stay in our hearts.

Appealing to the inner-teenager in each of us, the story, and more importantly the dialogue, makes "Napoleon Dynamite" one of the most quoted movies of our time.

Napoleon Dynamite makes us laugh - and laugh hard - over and over again.
Meet and Greet Package includes:
Meet and Greet
Photo opportunity
Specialized Merchandise (TBD)
Does NOT include a ticket. You must already have a ticket to the show to participate in the Meet & Greet Package.
Limited Availability
Meet and Greet time is subject to change
Venue reserves the right to change the lineup