Nikki Glaser: One Night with Nikki Glaser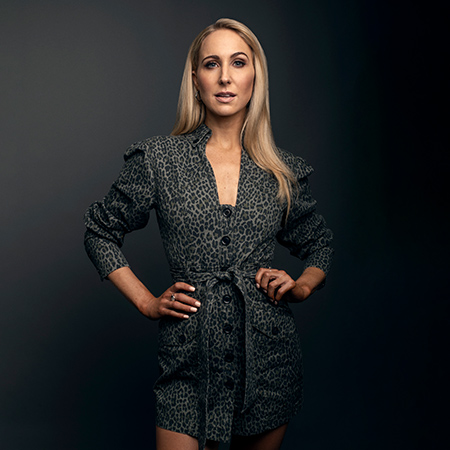 Thursday, December 8th, 2022 | 8PM

Nikki Glaser is one of the funniest female voices in comedy today. For over a decade at clubs across the country, and as the host of three hit podcasts, she has been honing her shockingly- hon-est, no-holds barred style of comedy. Her brand-new daily show, THE NIKKI GLASER PODCAST, launched March 2021 through iHeartMedia and Will Ferrell's Big Money Players Network. It is a daily companion podcast that is peppered with Nikki's sense of hu-mor and honesty to help keep listeners sane, well-in-formed and laughing through life. This July, she is kicking off her nationwide comedy tour, ONE NIGHT WITH NIKKI GLASER.

Glaser has taken her love for reality tv to the next level by hosting the new HBO MAX reality dating series FBOY ISLAND. FBOY ISLAND, follows three women who move to a tropical island where they're joined by 24 men – 12 self-proclaimed "Nice Guys" looking for love and 12 self-proclaimed "FBoys," there to compete for cold, hard cash. The women will navigate the dating pool together with the hope of finding a lasting love connection. By the finale, all will be revealed – who is a Nice Guy, who is an FBoy and who the women ultimately choose.

VIP Package Description:
• 1 Excellent Seat Location
• 1 Meet and Greet with Nikki Glaser after the show
• 1 Photo Op with Nikki Glaser

Must abbide by current Local, State, and Federal guidelines and mandates

Must agree to terms and conditions of Vine Theater at del Lago Resort

Must be 21 years or older to attend event

All Sales Final. No Refunds or Exchanges.