Bastille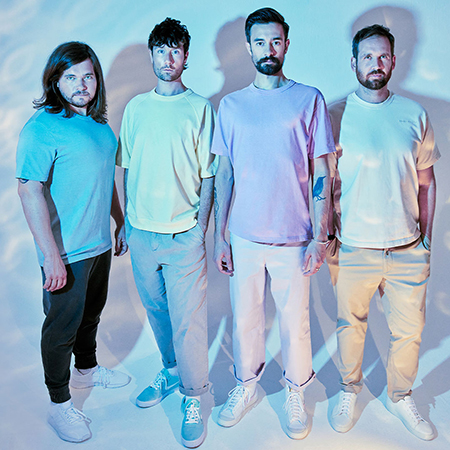 June 4th, 2022| 8pm

Give Me The Future, Bastille's wildly-ambitious new album, is a tribute to tech times and a glimpse of what could be to come. Exploring both the opportunities of new technology and the dark side of lives lived online, it's as playful as it is thought-provoking, as dystopian as it is dancefloor-friendly and as electronic as Bastille have ever been.

Eerily, songwriter Dan Smith came up with the concept pre-pandemic. The album was already underway and the band on hiatus from touring for the first time in eight years when the world shut down, forcing interaction solely through screens.

"Writing the songs at such a strange time, with everyone stuck at home, glued to screens, fed into the feeling that what's real and what's not is now difficult to discern," says Dan. "We're in the age of deep fake, fake news and lying world leaders. Online, you can be anyone, go anywhere. You can choose how you look, rewrite your past, behave as you like. We're a whisker away from the technology at the heart of the album."

Future Inc, a fictional, but familiar tech giant has invented Futurescape, a device which allows users to live out their dreams virtually. You'll witness how it works in the video for euphoric lead single "Distorted Light Beam" and its thrill-ride follow-up "Thelma + Louise," both recently shot in Serbia, featuring Dan alongside the BAFTA winning Save Me and His Dark Materials actress Remmie Milner.

"Future Inc is a bit of fun, a way to focus the themes of the album and to question the motives of big tech," says Dan. "Most tech companies start out with seemingly good intentions, but a few years down the line, you're up to your neck in what you didn't expect. What Future Inc stands for will become clear as the album rolls out."

Must abbide by current Local, State, and Federal guidelines and mandates

Must agree to terms and conditions of Vine Theater at del Lago Resort

Must be 21 years or older to attend event

All Sales Final. No Refunds or Exchanges.