Dirty Honey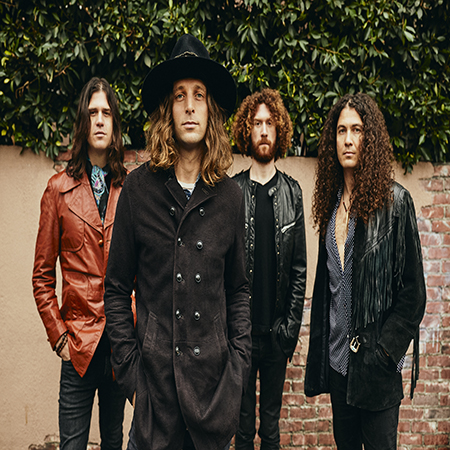 Saturday, September 17th 2022| 8pm

WITH DOROTHY

Some musicians take a while to build an audience and connect with fans. For the Los Angeles-based quartet DirtyHoney, success came right out of the gate... Released in March 2019, the band's debut single, "When I'm Gone," became the first song by an unsigned artist to reach No. 1 on Billboard's Mainstream Rock chart. The band (Marc La Belle/vocals, John Notto/guitar, Justin Smolian/bass, and Corey Coverstone/drums) worked again with producer
Nick DiDia (Rage Against the Machine, Pearl Jam) on their self-titled album that captures the lightning-in-a-bottle dynamics and energy of their live sound. The new Dirty Honey upcoming album indeed builds on the band's out put to date, driven by the smoking lead single "California
Dreaming" that muses about life's ebbs and flows, even in paradise. With airtight songwriting that plays up their strengths: sexy, bluesy, nasty rock'n'roll, melodic hard rock, and soulful '70s blues-rock. Dirty Honey is about to take 2022 by storm.

Must abbide by current Local, State, and Federal guidelines and mandates

Must agree to terms and conditions of Vine Theater at del Lago Resort

Must be 21 years or older to attend event

All Sales Final. No Refunds or Exchanges.